ABOUT & SERVICES
---
It can be incredibly difficult to break into a large market like Chicago and find the right property for your investment portfolio or your business leasing space.

You need a commercial real estate team that can help you locate strategically, maximize asset values, and get the most out of your investment.

Delphine Team real estate services offers both users and investors the ability to rapidly break into new markets, locate strategically, and maximize asset values.

Our clients benefit from market research, as well as our expertise in strategic planning, site selection, acquisition, disposition, and portfolio administration.
We offer assistance in leasing, investment sales, and valuation.

Delphine Team real estate services also cover multi-family properties, retail, industrial, land and shopping centers.

We're here to help you, the investors, find the right property, maximize your assets, and break into new markets quickly and easily.
Looking buy, sell or invest in commercial real estate? Our team is here to help. Schedule a Zoom call or meeting with us to discuss your real estate needs and learn how we can assist you in achieving your goals. Contact us today to schedule your appointment.
MEET DELPHINE
---
Delphine Nguyen is a CCIM designee (Certified Commercial Investment Member) who lives in Chicagoland.
She is an investor and a developer herself, with an MBA in business management and a BA in economics.
She lives in Chicago with her family and volunteers as a member of the board of directors of the CCIM Chicago chapter and the board of directors of AREAA.
With over 20 years of experience in real estate, she helps investors in the United States and international investors to invest in commercial real estate.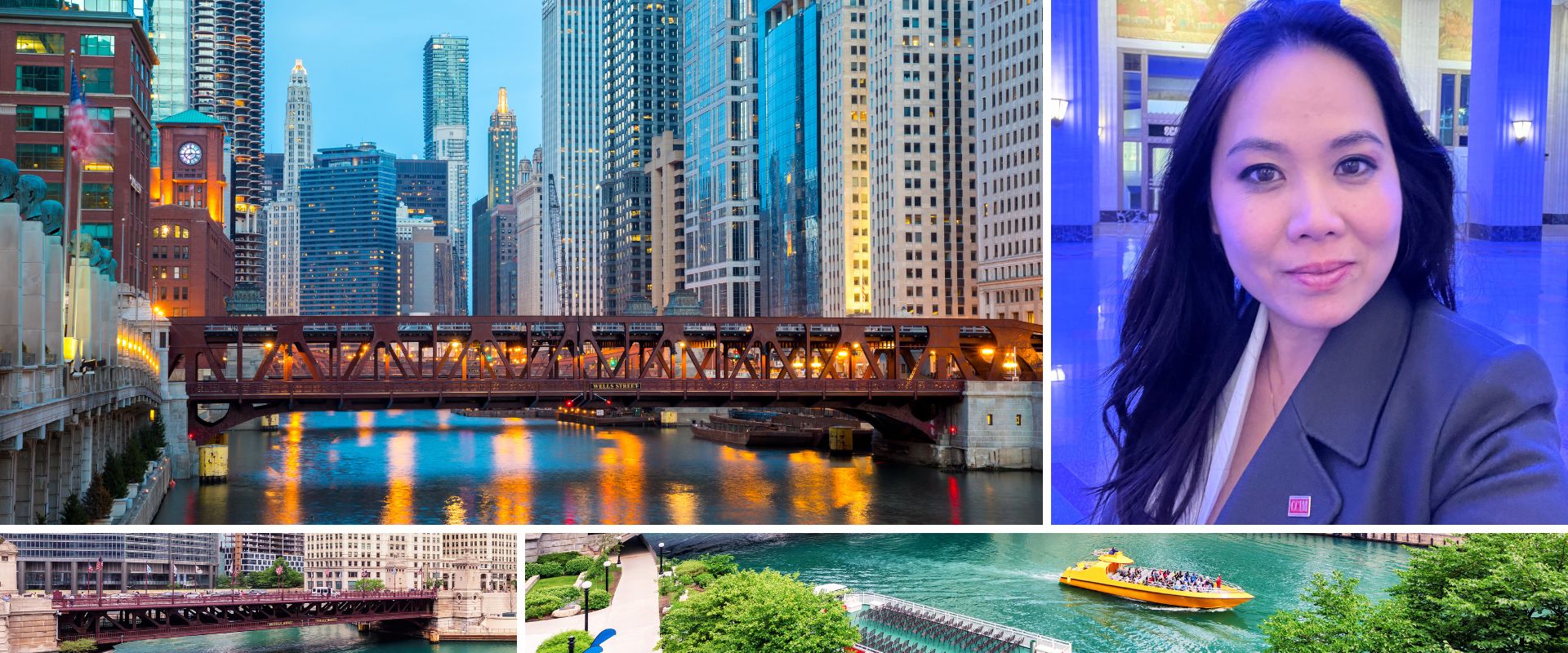 Having been on both sides of the table, Delphine has a unique perspective that makes her an invaluable resource to investors looking to get into the commercial real estate market.
Whether an investor or a user from the United States or overseas, she and her team can help her clients to find the right property and make the most of their investment.
Are you interested in taking your commercial real estate investment game to the next level? Our team can help. We not only offer a free course, PassiveToMassive, which is a complete guide on how to invest in commercial real estate at your own pace, but we also host investor meet-up events. These events provide a fantastic opportunity for like-minded people to connect and learn from industry experts in law, tax, investment, finance, and more.
Whether you are a seasoned investor or just starting, our course and events will provide valuable insights and strategies to help you achieve your investment goals. Sign up for our free course today and join us at our next investor meet-up event to take your commercial real estate investment game to new heights. Don't wait; start building wealth through commercial real estate investing today!