You Need to Know: What Do Home Appraisers Look for in Chicagoland?
Posted by Delphine Nguyen on Sunday, March 1, 2020 at 7:07 AM
By Delphine Nguyen / March 1, 2020
Comment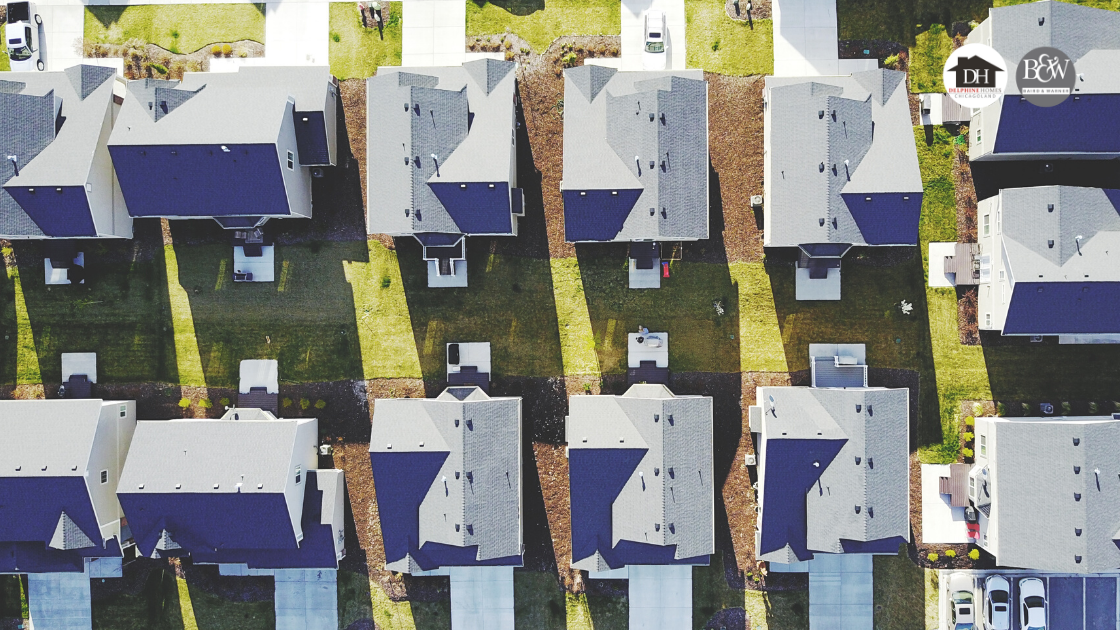 You're thinking, "hmmm… what do home appraisers look for in Chicagoland?" The life of an appraiser is no easy task. The job can be summed as this: how to assess the value of a home and confirm that the offer price is fair for everyone involved: the buyer, the homeowner, and of course the bank. Perhaps, the bank is the most important player of all as they are the party that will lend the money to purchase the home.
If You're Asking, "What Do Home Appraisers Look for in Chicagoland?" This is it.
There isn't a cut-and-dry answer. But it's important to me to give you a general idea of what do home appraisers look for in Chicagoland. I've worked with dozens and dozens of appraisers, and believe me - I've asked them TONS of questions. Many of the appraisers I've worked with have appraised thousands of homes (yes, thousands).
There are a lot of pieces involved here. I've decided to break down each piece based on an INTERNAL factor and an EXTERNAL factor. With these in mind, you can have an idea of what elements in a home contributes value and what contributes to the marketability.
Appraisers Look for These External Factors in Your Home
First of all, appraisers who appraise your home must be qualified (of course) and certified (doubly-so) in your state. In fact, most states adhere to the Appraisal Foundation's Uniform Standards of Professional Appraisal Practice.
Depending on your home's size and overall condition, the appraisal process may take as few as 15 minutes to as much as 2-3 hours. For starters, the standard appraisal report includes the following external factors surrounding your home:
Census tract
Neighborhood Boundaries
Legal Definitions
In addition, there are other external factors your appraiser will consider. These include:
Neighborhood characteristics (such as urban, suburban, rural)
Percentage of present land use in the neighborhood (one-unit housing, two- to four-unit housing, multifamily, commercial).
Zoning classification
The size of your lot.
Whether the property has public utilities
And details, such as the type of driveway surface and how many cars the garage can store (if applicable). For example, the appraiser is interested in knowing if your home offers a one-car garage versus a two-car garage? Each detail contributes to your home's value.
Keep in mind that much of the information (such as zoning, lot size, percentage of land use in neighborhood, etc) are purely a numbers game and out of your control. You can't change your lot size on a dime, yet these are many of the things that are included in the home appraisal.
Another line item that your home appraisal will examine are unique features your house showcases. This comes into play in Chicago especially. Consider Chicago lot size: for example, in Chicago, a single-family house is 19-feet wide. Say you have a house that's 28-feet wide or 20-feet wide, you want to be sure you mention this fact to your home appraiser. This can affect the appraisal when asking "what do home appraisers look for in Chicagoland?"
There are Internal Factors Home Appraisers Consider, Too
In Chicagoland, home appraisers look at the structure, condition, and size. For example, your home appraiser will be interested in:
The home's square footage
Number of bathrooms and bedrooms
Remodeled versus updated kitchen/baths
The type of foundation
Whether there's a full or partial basement, crawl space, or attic
Materials used for the walls, floors, and windows.
It goes without saying that your housing appraiser will be on the lookout for any evidence of pest or vermin. This includes termites as well. Your appraiser knows the signs (think "termite dirt" on windowsills) and will write up such findings in the appraisal.
FHA or VA Loan?
When an appraiser examines a home for a buyer who will borrow with an FHA or VA loan, there are additional considerations. These loans require that the housing appraiser examines safety details, such as whether there are handrails on all stairways and smoke detectors on all levels of the home.
Subjective Details Your Appraiser May Note
There are also what may be more, what we might call "subjective" features from the housing appraisers point-of-view. For example, your appraiser may jot down whether the property gets good natural light. As for those of you who live in Chicagoland know, light in Chicago is like gold. So the number of windows and other features such as skylights or high ceilings are very attractive and may boost your home's appraisal value.
Good light? Great, however, these subject items can work to your disadvantage as well. For example, suppose your condo is on the street and can get a bit noisy. Or maybe your home doesn't get very good light. These are things your appraiser may assess (and dock your home's value for). Here's a tip: if your home doesn't get good light, have your home appraised in winter when good/bad light wouldn't be on the appraiser's radar.
How's the Condition of the Home?
Your housing appraiser in Chicagoland may evaluate and note the following factors:
The materials and conditions of the foundation and exterior walls, the roof surface, screens, gutters, and downspouts.
The materials and conditions of the floors, walls, and trim.
Any physical deficiencies or adverse conditions that affect the property's structural integrity or livability.
General maintenance and upkeep, such as whether there is peeling paint or leaky faucets, missing door handles, and so on.
Are you selling a home in Chicago, IL?
What Do Home Appraisers Look for in Chicagoland? Answer: Home Improvements, Upgrades
While your housing appraiser will evaluate all of the necessary factors that contribute to a home's value (such as the type of heating and cooling systems a home has), he may also take into account, improvements, upgrades, and amenities. These items may include:
Energy-efficient items.
Fireplaces or wood stoves.
Attractive fencing.
A patio or deck.
A porch or outdoor sitting area.
And those swimming pools? If your home has an in-ground swimming pool, there may be a contribution of value there. However, it is considered to be depreciated value because of the maintenance involved.
For example, if you spent $150,000 on an in-ground pool, it doesn't mean your housing appraiser will value your home more than if your next door neighbor's in-ground swimming pool only cost $55,000. As you likely already know, if you installed a 150K pool, you're not going to get that money back in the appraised value of your home.
What's important here are upgrades, especially on older homes. Think along the lines of a new roof or air-conditioning system. For example, even if you have these features, such as an air-conditioner - if it's ancient, your appraiser may ask to view the permits. This can lead you down a road of trouble. Keep all receipts and paperwork on hand so you can prove when your upgrades have been made. If there is any question about it, show the housing appraiser your receipts and they will revise the appraisal accordingly.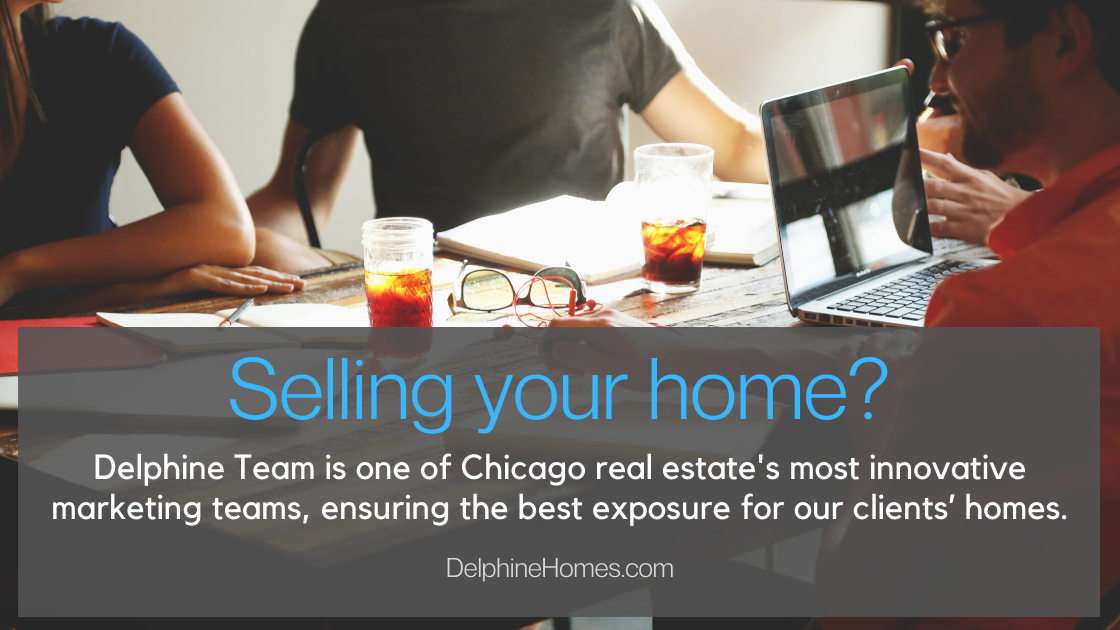 What Do Home Appraisers Look for in Chicagoland? Not This.
Things like movable furniture or home decor are not going to be on your home appraiser's radar. Sure, these items may help staging your home and boost looksies during showings, but the appraiser doesn't care so much about your home's decor. This includes new ceiling fans, new microwaves, and even a shed. These are all considered personal property. The only things your home appraiser will look for are the items that aren't nailed down - it must be part of the bones of the house. If you can take it out, then it's movable furniture.
Sadly, hot tubs too. While most people won't take their hot tub away with them on the move, the appraiser doesn't factor it into the appraisal assessment.
Here's How to Get Home Ready for an Appraiser
Although much of the items your housing appraiser will be focused on are things out of your control (such as lot size, and census tract), you can do several things to give your home the best chances of a maximum appraisal. These items include:
Ensure you have all relevant paperwork assembled. Things you need are the recent real estate tax bill, homeowner's association or condo covenants and fees.
You need a thorough list of all the upgrades you've made, from small to major improvements. Include the date of their installation, cost, and permit confirmation. It's best of course if you have receipts for all of these upgrades, too!
Make sure that all areas of the home are accessible, including any crawl spaces.
Clear our corners and generally sweep up and get your house in tidy shape so your housing appraiser can poke into nooks and crannies as they please.
Repair chipped baseboards, squeaky hinges, and the like. Although the latter shouldn't impact your home's appraisal, it can set the tone for the visit. You want your housing appraiser to see your home in the most favorable circumstances possible.
What do home appraisers look for in Chicagoland? I hope this gives you a better idea. And do remember: if your home's appraisal comes in lower than you expected, take heart. You can always negotiate with the buyer or even request a second appraisal.