Downtown Chicago
Posted by Delphine Nguyen on Wednesday, April 24, 2019 at 9:25 AM
By Delphine Nguyen / April 24, 2019
Comment
From pizza rivalries (three cheers for Giordano's downtown Chicago… or is it Lou Malnati's downtown Chicago? It's a toss-up each week who reigns supreme), to the two most loveable concrete corn cobs ever to grace a metropolis, Chicago is where it's at. And by IT, we of course mean… fabulous activities (yoga downtown Chicago and CrossFit downtown Chicago are the favs for the fitness buffs in our office), eateries, museums, shopping, romancing (flower delivery downtown Chicago), and even super fresh markets, such as Mariano's downtown Chicago.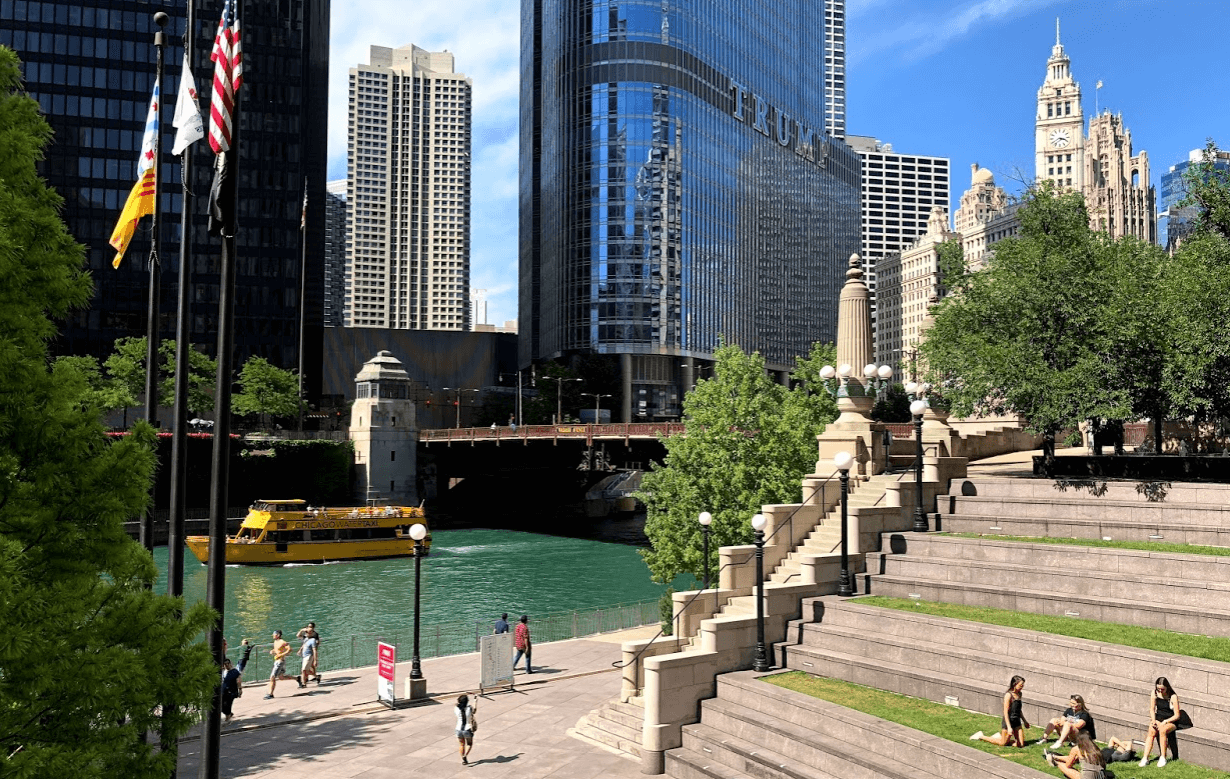 Directions downtown Chicago – Orientate yourself
Thanks to the grid system, Chicago is easy to navigate. Because the city is broken out into blocks, organized by north and south, east and west running streets, you can pretty much figure out where you are in a flash knowing this tip: each block is listed in increments of 100 and every eight blocks is one mile. At the center is Madison and State, with the address of 0/0; this information is very helpful when you're trying to find the nearest CTA station – of which there are over 145 stations! Not to mention, waterways enable tourists and residents easy access to boat rides downtown Chicago.
Situated just north of Streeterville, Gold Coast dwellers enjoy convenient access to Lake Michigan with some of the city's most picturesque lakefront scenery. Bounded by Oak Street and East Lake Shore Drive to the south, North Avenue to the north, Lake Michigan to the east, and Clark Street to the west, the Gold Coast neighborhood has access to some of the most beloved shops, Lakeview parks, beaches, and amenities of the entire city. Michigan Avenue and Oak Street provide plenty of distractions for upscale shopping and when the sun sets those craving a bit of nightlife need not go further than Division and Rush Streets for their revelries.
The Gold Coast streets may not be paved with gold; however, they certainly glitter and sparkle with the vast amenities, including shopping, restaurants, and lake front views to enjoy.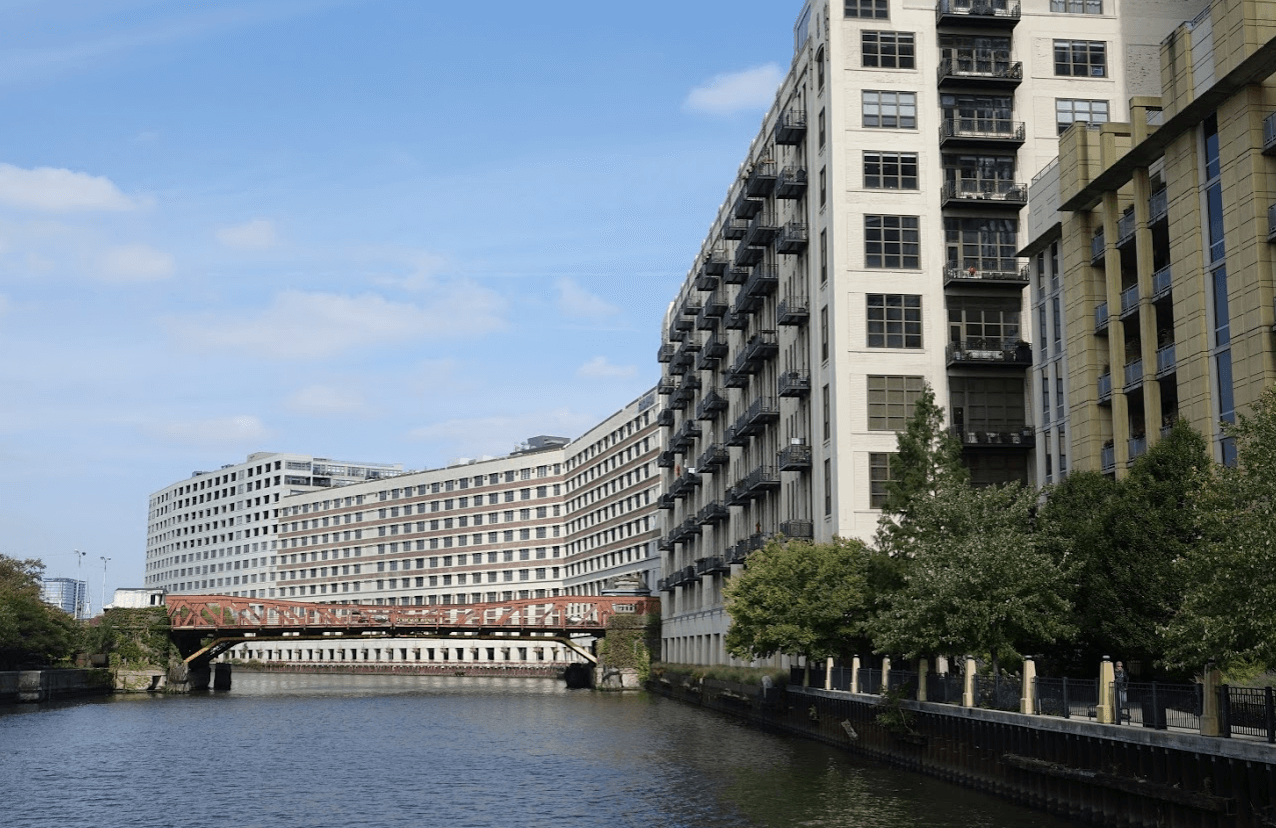 The Gold Coast was added to the National Register of Historic Places in 1978. Undoubtedly the crown jewels of the neighborhood include the Astor Street District and the James Charnley House (which was designed by Louis Sullivan with junior draftsman Frank Lloyd Wright). The Charnley House is home to the Society of Architectural Historians who give walking tours to architecture buffs.
It all Happens on the "Mag Mile"
The Magnificent Mile, that is! This upscale street along Chicago's Michigan Avenue stretches from the Chicago River to Oak Street. Next door to downtown, Mag Mile connects the Loop and the Gold Coast. Visitors rave about the downtown Chicago loop hotels, nearby the Mag Mile. As Chicago's largest shopping district, the Magnificent Mile is home to over 3 million square feet of retail, restaurants, museums and hotels. And rent here? Well, let's just say it's magnificently pricey – tailing Fifth Avenue and Rodeo Drive rents (and the 8th most expensive retail space to rent in the U.S.A).
As some of the tallest buildings in the United States line the avenue, the Mag Mile is a sight to behold! Check out such architectural delights as the John Hancock Center, the Wrigley Building, the Chicago Water Tower, the Intercontinental, and the Tribune Tower – just to name a few!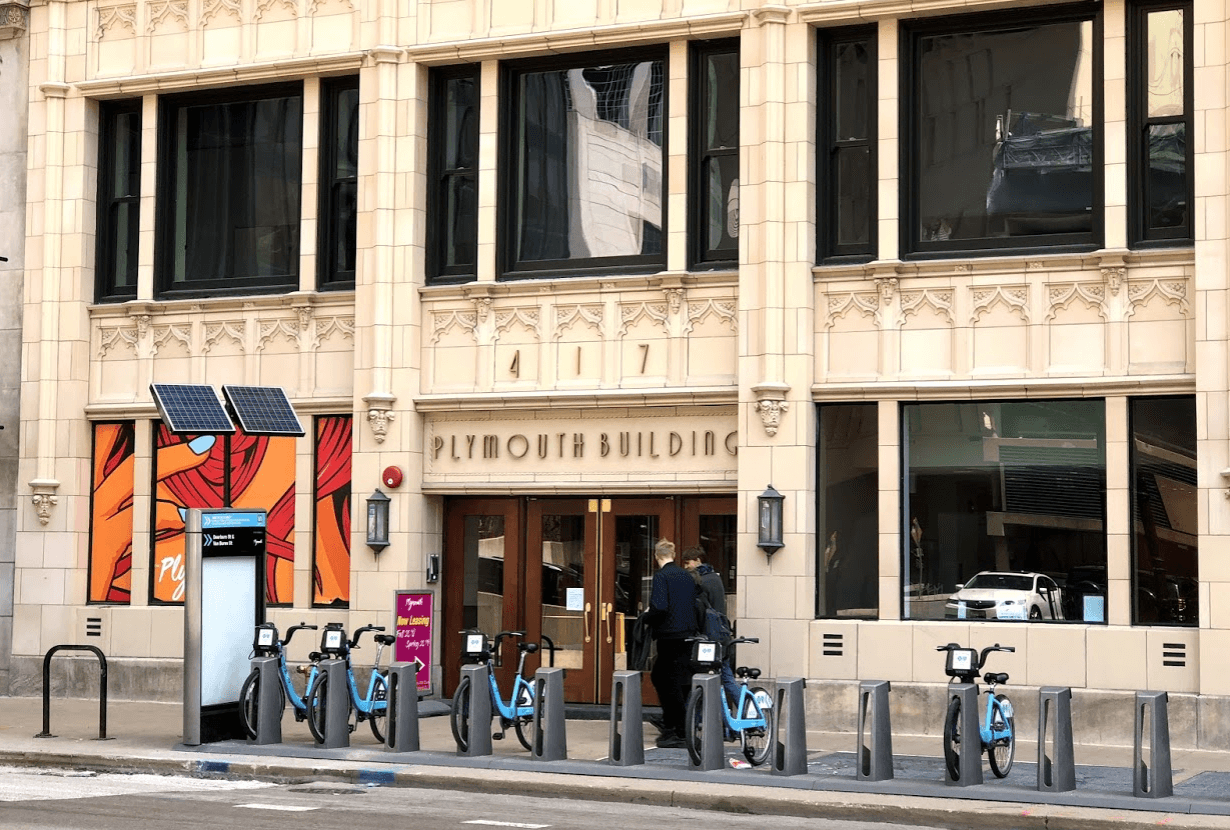 Speaking of the Tribune Tower, when visiting this crown jewel of Mag Mile, note the base of the building. Stones from over 120 famous structures from around the world are embedded in the Tribune Tower's exterior walls. Passerby can touch chunks of the Great Wall of China, the Taj Mahal, Notre Dame, and the Parthenon as they enjoy the modern metropolis of Chicago.
No matter your interests, Chicago has what you're looking for – even if you weren't exactly aware you were looking for it in the first place. As you visit Mag Mile, why not skip over next door and enjoy everything from spa hotels downtown Chicago to the best coffee downtown Chicago. Heck, perhaps you're a crafter and enjoy picking up unique fabrics in different cities? You can find that here too from the many fabric stores downtown Chicago.
Food and Nightlife Scene in Chicago (oh, yes, it's Happening!)
Chicago style hotdog? Check. Deep dish Chicago pizza? Double check. Michelin-starred dining, taquerias, gyros… the list continues. Would you expect anything less from a city as ethnically diverse as Chicago? We sure hope not.
The dining experiences, street food scene, breweries, wine bars, and sizzling nightlife are not to be underestimated. I mean seriously, in this city you can dine in a former bank vault at The Bedford, have an entire animal served to you on a platter at Frontier, and dine on edible balloons at the three-star Michelin restaurant Alinea. And if that wasn't enough – go out for a deep-dish pizza afterwards. Heck we even have McDonald's downtown Chicago when you're literally seeing Michelin stars and need to sink your teeth into a chicken nugget just so you know you're not dreaming.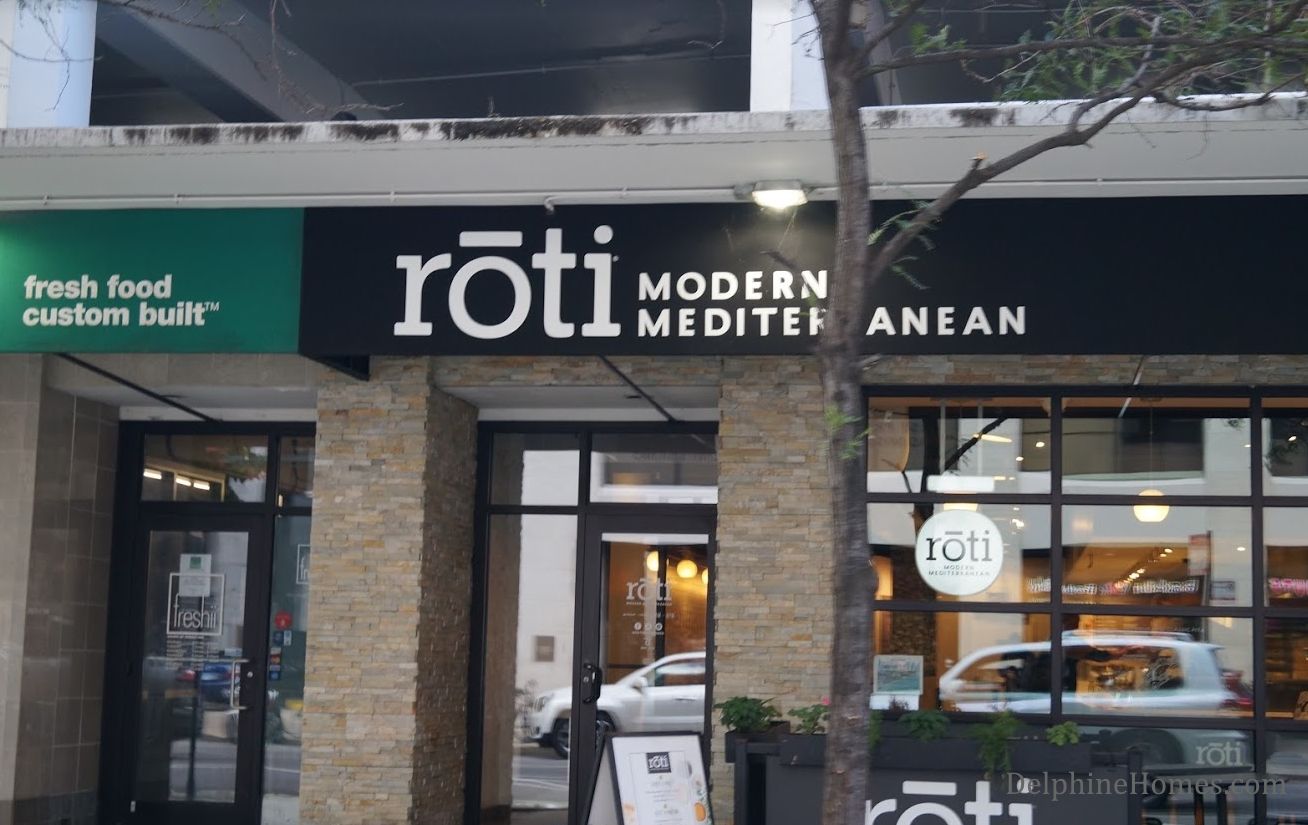 After the gluttony and excess, you may want to step inside one of the churches downtown Chicago and light a candle for your digestive tract and the tract of those you love. Toughen up, another day of eating and nightlife awaits you tomorrow.
Ready to Make that Move and Enjoy Chicago like a Local?
Now that we've laid out a brief overview of Chicagoland's offerings (we've only scratched the surface, baby) – perhaps you're wondering to yourself why you haven't moved here? Scratch your head no longer and make the decision to visit Chicago and house hunt.
As if you don't plan to bring your appetite, house hunting gets the belly hungry and you know there are places to nimble, chew, and gorge your way through, no matter what neighborhood you base your house search. We'll provide the napkins between feasts as you look your best and admire the lap of Chicago luxury, Chicago condos (oh so fine!), million-dollar listings (do you have a favorite pizza establishment yet?), Chicago penthouses (yes, I will eat another Chicago-style hot dog, thank you very much), Chicago lofts (oh, I have something in my teeth?), Lake View properties (sorry, not edible), and if you need to feast… errr… I mean view the market a bit longer, we can recommend one of the fabulous luxury rentals and Chicagoland luxe rentals.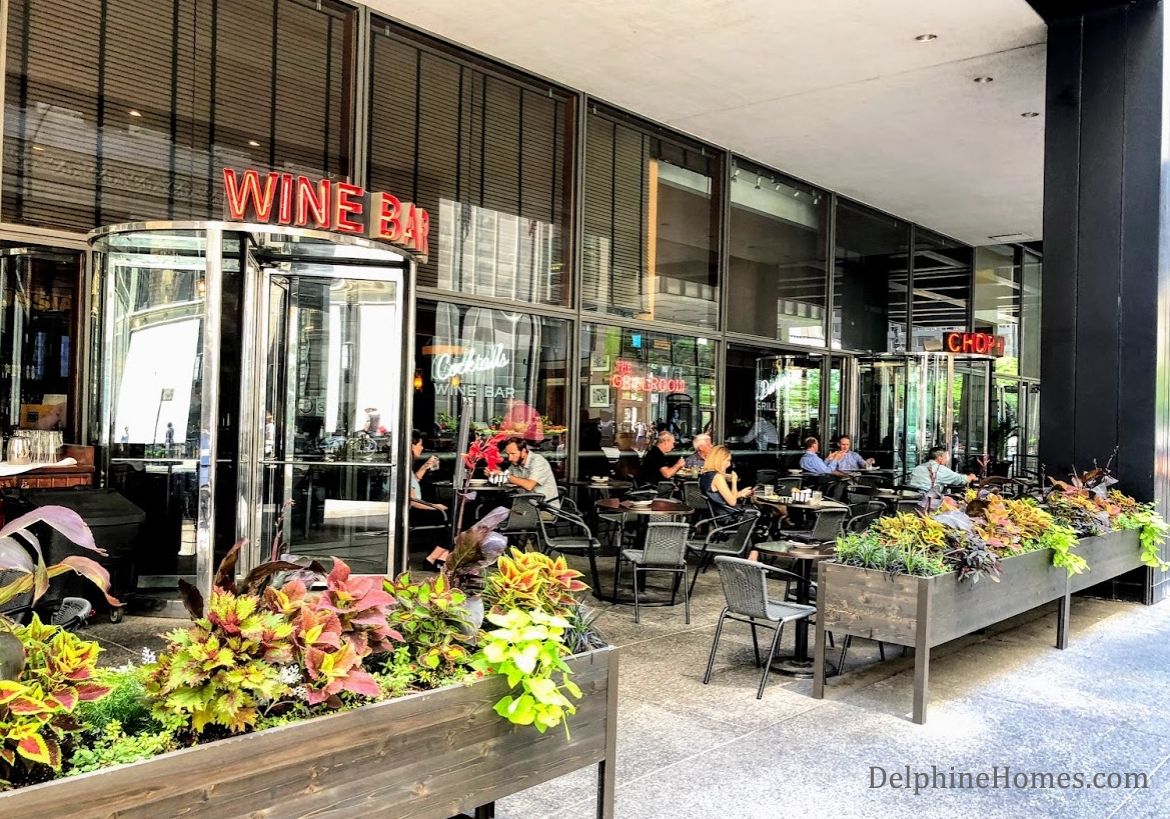 There you have it! From fabulous activities, shopping, architecture, and art, Chicago is a treat for the senses. For foodies – you can choose from Chicago staples like deep-dish pizza or explore the variety of ethnic cuisine (thanks to the melting pot of cultures in our fair city), or even go food-forward in one of the many thrilling dining spots. The variety of homes and rentals attracts new transplants of all budgets; and thanks to the excellent Chicago public transportation, many folks don't bother with personal vehicles.
So whether you're coming to Chicago to visit or to stay permanently, this is a city that welcomes you (and your appetite) with open arms.