The Scoop: Does Kitchen Remodel Increase Home Value in Chicagoland?
Posted by Delphine Nguyen on Saturday, November 30, 2019 at 10:15 AM
By Delphine Nguyen / November 30, 2019
Comment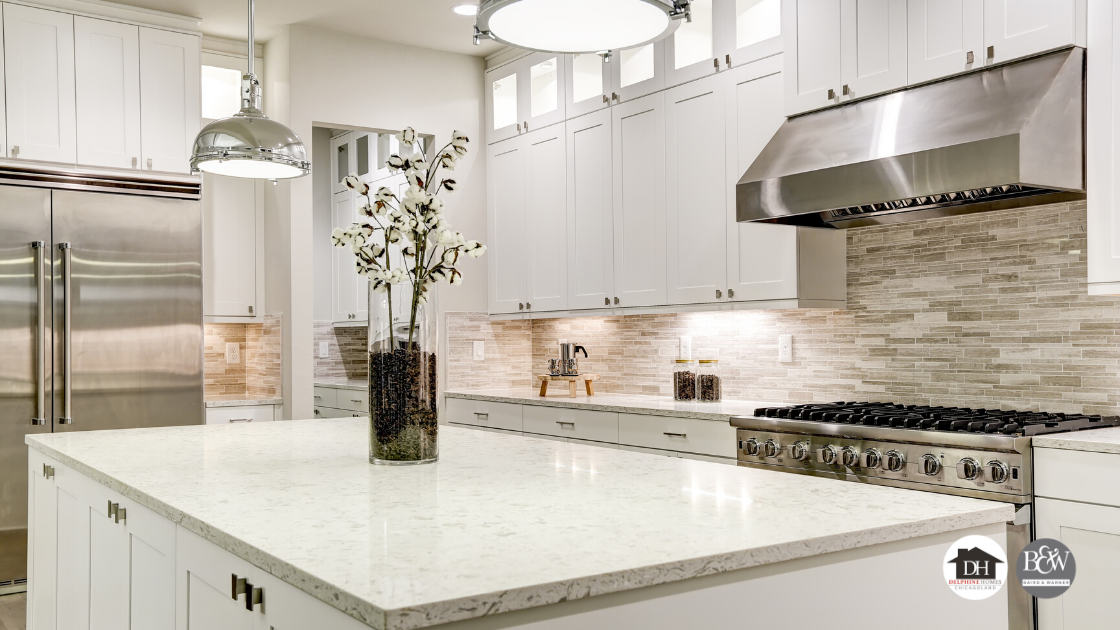 OK, does a kitchen remodel increase home value in Chicagoland? I've seen hundreds of sales, and many people want to know whether the average cost to remodel a kitchen to increase value pays off. 
If your kitchen looks like it's from the '70s, with daisies and yellow galore, then you better start thinking kitchen remodel (unless you're willing to hold off on selling your home when yellow kitchens are cool again, which likely will be never).  Likewise, if your kitchen looks like it was an inspiration for The Jetsons cartoon, then you may want to strongly consider a kitchen remodel.
But to get to the point here, will the costs of a kitchen remodel be recouped when you sell your home? Short answer, no. For the more in-depth answer, keep reading...
Kitchen Remodel Increase Home Value in Chicagoland? First the Costs
Kitchen remodels are not cheap by any stretch of the imagination. In fact, kitchen remodels may cost $35K and up! Think about all of the updates required for a kitchen overhaul: countertops, cabinets, tiles, and appliances. The average cost to remodel a kitchen to increase value can quickly balloon out of hand. And sadly, no you aren't likely to recoup these costs when you sell your home. The kitchen remodels increase home value in Chicagoland you can realistically consider is about 60% back of the price of the kitchen remodel.
Of course, this depends on the size of the job. For mid-range kitchen remodels, you'll recoup anywhere from 60-80% of the costs of the kitchen upgrades. So in effect, the remodel itself won't necessarily add tremendous value to the home. 
One must consider various factors when determining whether to upgrade their kitchen or not. Consider costs and aftermarket repaired value of the house. If it sounds like it makes sense, then, by all means, move forward.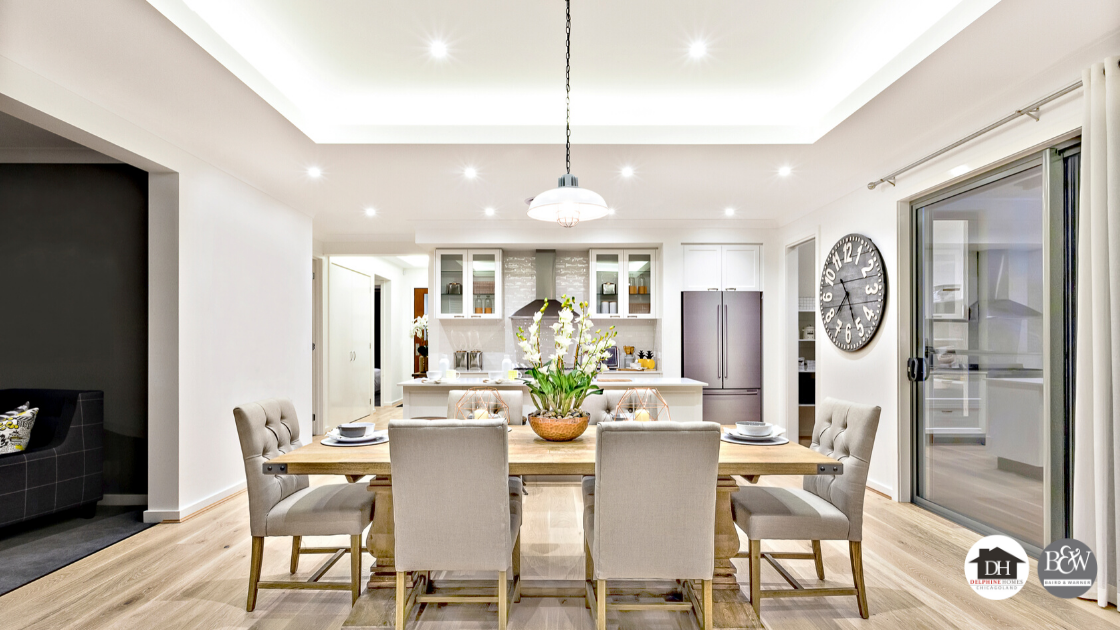 We Spend Our Lives in The Kitchen
At least we do at my house! I imagine most people feel the same way, no wonder kitchens are one of the most common home upgrades. In fact, in studies homeowners have said that they spend more time in their home after they've had their kitchen redone. Perhaps because for many people, having family meals or washing dishes while admiring the yard has been a vision of the American dream. 
But here's a fact: the home buyer may not envision their kitchen the same way you do. Their ideal kitchen may involve different tiles and countertops. So if you want to move forward with a kitchen redo, do it for YOU, not the buyer.
There Are A Few Kitchen Projects With Better Returns
Certain kitchen remodels increase home value in Chicagoland fare better than others. If you're on a tight budget, you can still make your remodel dreams happen. These smaller, lower-budget projects allow you to get the most bang for your buck.
Update hardware
This is a nifty trick. Hardware isn't too pricey, and updating all your hardware provides a great refresh. Word to the wise: you'll want to update your faucet hardware as well to pull off a seamless, put-together look at a low price point. 
Update lighting
Lighting is everything. All it may take is installing a new lighting fixture. People notice lighting right off when they enter the room. And the lighting can set the mood, making space feel warmer and inviting. This is a project you can easily do your own - no need to call in the electrician!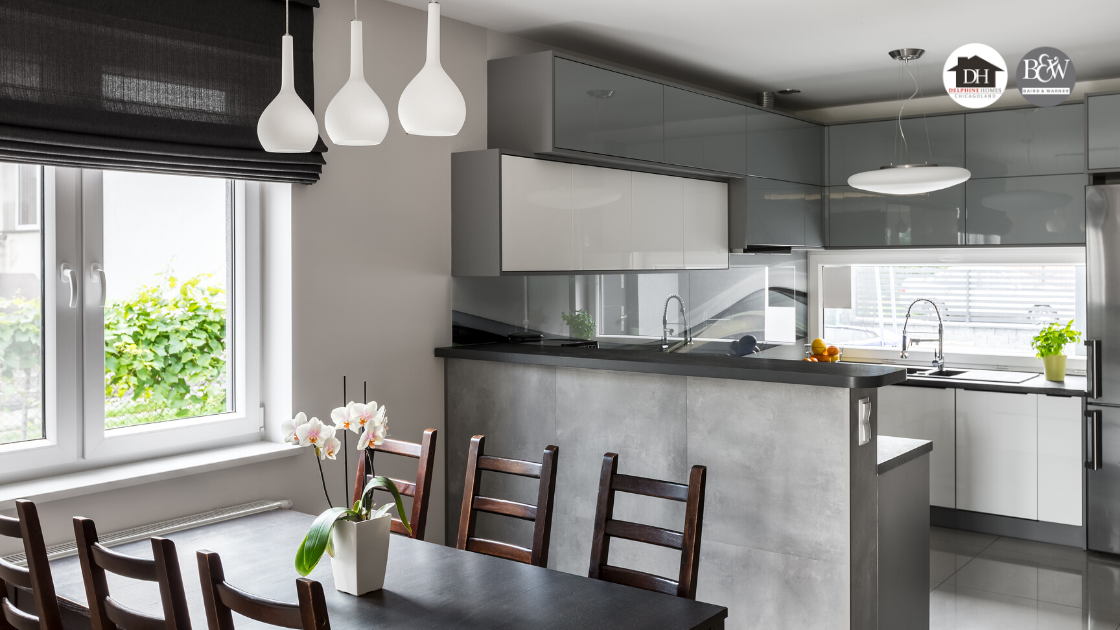 Paint cabinets
Are your cabinets still in good shape, but just look a bit tired? You can easily get an updated look without the price tag of installing new cabinets. All you need to do is paint away. White and warm tones are very modern and trendy.
Again, this is a kitchen remodel increase home value in Chicagoland for those on a budget. And for heaven's sake, please don't paint with the hardware still on. Remove the hardware first and THEN paint, the end result will be stunning. 
Keeping Costs Low 
1. Go cheaper on materials
You can easily save money by choosing lower budget countertops and floors. Quartz (the kind buyers love) is pricey. Instead, choose the less-costly Formica stone that is trendy on point. It's clean-looking while being affordable. 
2. Use what you have lying around
You don't have to update everything to pull off a fab refresh. If you have lovely old wooden cabinets, keep 'em. They're likely better quality, anyway. You can add a bit of class by giving them a proper stain. Besides, staining is cheaper than painting - even better, eh? Here's a tip from one who knows - remove the doors and sand it all down before you start staining. Afterward, go over the wood with a conditioner and two coats of stain.
3. Remove a wall, why not?
Is your kitchen feeling a bit cramped? No worries. While it may not be practical or on the budget to remove an entire wall to create more space, you can try this tack: open a portion of the wall. Perhaps create a small window or another keyhole detail to add a bit of class and interest to the kitchen. It's less expensive and will imbue character and class while opening the place up a bit. Easy peasy. 
Are you selling a home in Chicago, IL?
4. Don't change a thing
Maybe you're sick of your kitchen, but is it really that bad? Seeing how a kitchen remodels increase home value in Chicagoland is nil, you may want to stick with what you have if you're about to put the house on the market. Besides, the buyer may decide to undo everything you've built anyway. Remember they have their OWN vision of what a perfect kitchen looks like. So perhaps let them deal with the remodel from the get-go.
Less stress, headache, and expense.
Unless of course, you plan on staying in your home for a while, then perhaps you can give your kitchen a refresh, as long as it's for you to enjoy.
Looking for a Contractor for Your Kitchen Remodel? Here's How
Okay, your real estate agent likely knows several contractors, after all, their finger is on the pulse of the housing market and all its intricacies. If your real estate recommends a contractor, it's likely for very good reason. After all, the best compliment is a referral that comes from someone within the network. 
If you want to venture out on your own and find your contractor, you have several options:
Online
Angie's List and Houzz are two sites we recommend for home sellers. They are super intuitive, so it's a breeze finding a reputable contractor within your area and price range. Simply search by Zipcode or project and see dozens of results. You can view each contractor's projects and gauge which has the experience, skill, and availability to meet your requirements. You can also view reviews left by former customers, always nice! These sites make it easy to contact the contractor, directly through their site.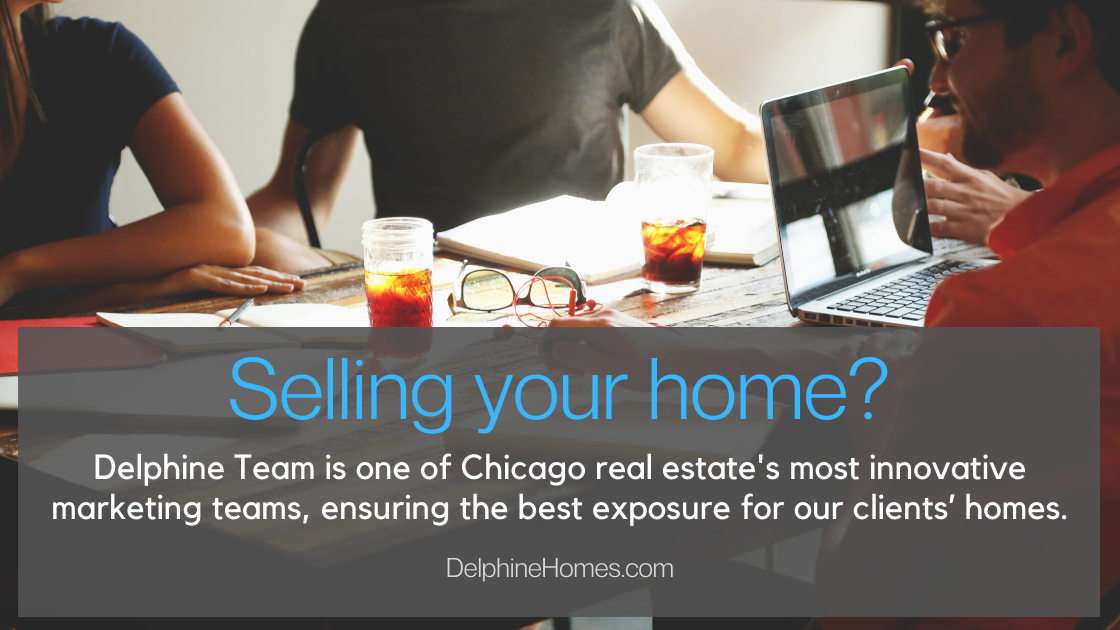 Local real estate agents
As mentioned, your real estate agent or a local one you're working with are great resources to connect you with reputable contractors. They may even give you insight into which contractor specializes in what, for example who does best with tiles and who with custom-made cabinetry. 
The nice thing about working with local contractors is that they know the lay of the land. They've likely seen houses just like yours in Chicagoland and they know what the home buyer is looking for. They can provide some great tips concerning which upgrades may pump up the marketability of your home that much more.
Don't do this
What's "this"? 
Take it from me, it's best to avoid Yelp reviews when it comes to seeking out a contractor. Sure, these sites are great for finding the best carne asada tacos or a wedding venue, however when it comes to contract work - it's a firm "no." 
Many of these contractors are exorbitantly expensive. If you have a higher-value home, perhaps this may be a good route for you, however for most of us seeking contractors on Yelp or such sites you'll likely end up overpaying. 
So, Are You Surprised by the Answer?
Sure, most people presume that if you make major upgrades on your kitchen, then you'll add tremendous value to your home. Intuitively, this is sound reasoning. Invest 60K into a kitchen remodel and get that money back via the sale price of the home.
Unfortunately, this isn't the case. First off, what makes a perfect kitchen remodel is a subjective matter. What you find stunning may make the buyer grow stupefied. We each have our own sense of what makes an attractive, liveable space. And when it comes to kitchen upgrades, do it for yourself. If you are set on upgrading your kitchen, do it for you and your family - not because you think a kitchen remodel increase home value in Chicagoland. While the upgrade may cause a marginal increase, like 60%, it won't be enough for the sheer headache, time, and expense of upgrading a kitchen.