Best Schools in Suburban Chicago
Posted by Delphine Nguyen on Saturday, February 6, 2021 at 12:39 PM
By Delphine Nguyen / February 6, 2021
Comment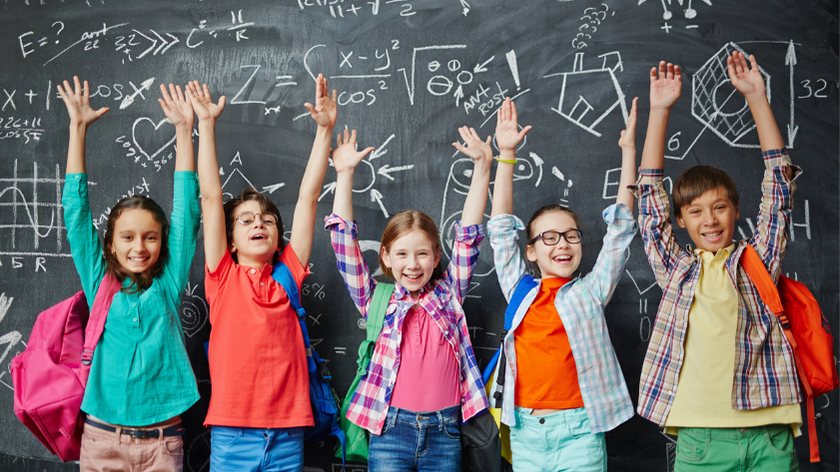 Best Schools in Chicago's Suburbs
With limited information about the quality of schools, parents are unable to make an informed decision when choosing a school for their child.
The data on public and private schools is often difficult to access or understand. Parents have little insight into how well children will perform in certain schools before making enrollment decisions. 2020 Niche data based on state test scores, SAT/ACT scores, graduation rates, teacher quality, and student and parent reviews.
We've made this article so parents can easily see through all of these great school options by location and its housing market. From here parents can see which school has the highest graduation rate or has the highest student-teacher ratio before making their final decision on where to send their kids each morning.
This article lets you check out all of your top options with just a few clicks! What are you waiting for? Let's get started finding your dream best schools in Chicago's suburbs today!
1. Moving to Long Grove
Long Grove is a village in Lake County located about 35 kilometers northwest of Chicago that has experienced rapid growth since the 1990s due to new highway ramps connecting Interstate 90/94 with Illinois Route 53. The Village's location near major urban centers such as DeKalb and Waukegan offers convenient access to both business district services and nearby recreational activities like shopping malls, boating opportunities inland.
For decades, Long Grove has had a reputation of being the "country village" of Lake County. With strict building ordinances to preserve its "country atmosphere", the town is home to many individuals and families who enjoy living in peace and quiet. The population is about 8,000 people, making it one of the smaller villages in Lake County. While Long Grove may be small in size, you won't find anything lacking when it comes to amenities. From shopping centers with grocery stores and restaurants galore to quaint little boutiques that house unique treasures such as vintage kimonos or handmade soaps; there really is something for everyone here!
The village is served by Kildeer Countryside Community Consolidated School District 96, which includes two elementary schools (Kildeer Countryside) and (Country Meadows). Children in grades 6-8 attend Woodlawn Middle School. Adlai Stevenson High School is the local public High School where children graduate after grade 12 to go on to college or other careers.
Housing market near Long Grove public schools:
2. Moving to Lincolnshire
Lincolnshire is a village in Vernon Township, Lake County, Illinois. It's a northern suburb of Chicago and has been incorporated for nearly 60 years. The population of Lincolnshire was 7275 at the 2010 census. It currently sits on about 18 square miles and is home to many residents who enjoy living here due to its proximity to various shops and restaurants as well as its friendly people.
The community underwent an aggressive commercial development after its incorporation and by 1968 had become one of the largest retail shopping centers outside downtown Chicago, with population growth following suit as people sought to escape high taxes imposed by Cook County at that time.
Lincolnshire is home to the award-winning public Adlai E. Stevenson High School and Laura B. Sprague Elementary school but also has Half Day Elementary and Daniel Wright Junior High which are both part of District 115 schools system.
Housing market near Lincolnshire public schools:
3. Moving to Buffalo Grove
Buffalo Grove is a village in Lake and Cook counties in the U.S. state of Illinois, within the northwest suburbs of Chicago. The area has many attractions to see such as picturesque parks, which can be found all over Buffalo Grove. They are perfect for leisurely walks or for hosting picnics with friends and family on warm days during the summertime. You'll find many fitness classes that you can take advantage of at the public centers across town too!
Buffalo Grove is home to Blue Ribbon schools. Most high school aged students go to Stevenson High School, in nearby Lincolnshire or Buffalo Grove High School, which is the Cook County part of the village.
In order to attend university without having to commute from far away every day, most teenagers who live near Buffalo Grove enroll at a college located outside their village limits but still close by such as Northwestern University or DePaul University in Evanston or Loyola University Chicago on North Sheridan Road - all these colleges are less than 10 miles from this small suburb tucked away between two other major cities: Chicago and Milwaukee!
Housing market near Buffalo Grove public schools:
4. Moving to Kenilworth
Kenilworth is a village in Cook County, Illinois, United States. Kenilworth is 15 miles (24 km) north of downtown Chicago and has 27 square miles of land which was once home to the Potawatomi people. The lifestyle in this town is so well known that it has been deemed "The American Dream". This small city of 2,513 inhabitants founded in 1909 offers unbelievably high-quality education for children. It's also strategically located near many other cities such as Evanston, Glenview, Wilmette, and Winnetka that offer more opportunities for jobs.
There are over 10 parks with recreational areas available to residents and visitors alike including the Kenilworth Lagoon Nature Center which features a live butterfly exhibit from June through October. A large percentage of the workforce commutes to work by car or public transportation stopping at one of six train stations close to the city limits which makes
Kenilworth Illinois has its own public school district, with its only school being Joseph Sears School, named after the founder of the village. The district is School District 38 in Cook County and is the fifth most expensive K-8 district in the state of Illinois in per-student spending.
Housing market near Kenilworth public schools:
5. Moving to Northfield
Northfield is a quaint village in Cook County, IL that's part of the greater North Shore. It's 19 miles north of downtown Chicago and was founded by Reverend John Lewis Dyer in 1834.
The community has been home to many notable people including architect Frank Lloyd Wright and comedian Lenny Bruce. There are many historic buildings throughout the town which make living there an even more enjoyable experience.
Northfield is the heart of one of Illinois' most affluent communities, and it's home to New Trier High School. A place where diversity in culture brings about new perspectives that make Northfield a truly interesting village. The town has two elementary schools, Middlefork and Sunset Ridge School (K-8). Residents share their ZIP code with Winnetka. It became home to both freshman and junior classes of New Trier due to overcrowding at the high school. Some people are served by Avoca District 37, which is west of the former Chicago and Northwestern train tracks.
Housing market near Northfield public schools:
6. Moving to Hinsdale
Hinsdale is a village in Cook and DuPage counties, located on the western side of Illinois. The town is well known for its perfect balance of country living with city amenities. Hinsdale has great schools and many opportunities for outdoor activities such as lakeside fishing or boating at Indian Meadow Park, forest preserves for hiking or biking, and nature trails that lead to secluded ponds.
Hinsdale is located about 30 minutes west of Chicago in the heart of the Western suburbs. The population was 16,816 at the 2010 census with 5% being foreign-born which makes this town very diverse. Hinsdale has a ZIP code 60521 which is listed in the top 1% wealthiest towns in Illinois as well as 6th-wealthiest ZIP Code in America! Hinsdale also offers excellent public schools such as Community Consolidated School District 181 and Hinsdale Township High School, along with private schools such as St. Christopher's Catholic Academy for grades K-8 and Upper Moreland Christian Academy for grades 9-12.
Housing market near Hinsdale public schools:
7. Moving to Bannockburn
Bannockburn is a village in West Deerfield and Vernon townships, located 27 miles north of Chicago. The population was 1,583 at the 2010 census. This community is generally considered part of the Chicago area's North Shore region. The Friedman house by Frank Lloyd Wright is stationed in Bannockburn and has been preserved as a museum open to the public since 1978.
The village also houses one of only two public golf courses in Lake County—the other being located at the fairgrounds near Wauconda—with an 18 hole course that winds through prairie grasses and offers views of rolling hills dotted with trees.
Bannockburn Elementary School District 106, which serves grades K-8, enrolls 783 students.
Housing market near Bannockburn public schools:
In today's real estate market, homebuyers have more options than ever. They can choose from a wide range of neighborhoods and houses that vary in price, size, and style. The schools their children will attend are also important factors to consider when buying a new home.
If you have school-age children and are thinking of buying a house in the suburbs, then this home buying process should be done wisely. Contact a local agent or our Chicago Suburban Team to be equipped with enough information to ensure that your dream house will also help your children's education in the long run.